Teaching Staff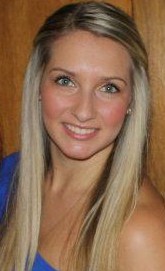 Eloise Gilliland
Eloise has been dancing since she was three years of age and continues to dance and develop her skill through university studies and Generation Dance Centre classes. In 2006 she began assistant teaching, moving to independent teaching in 2010.
As well as the added bonus of spending time with her friends, dance is Eloise's passion and favourite way of having fun whilst thriving in the adrenalin rush of performing. She loves teaching and finds fulfilment and motivation seeing her students enjoying dance and reaching their goals.
Eloise thoroughly enjoys her involvement with Generation Dance Centre and looks forward to furthering her dance career.



Qualifications:~
Bachelor of Creative Industries majoring in Dance
Currently studying Graduate Diploma of Education in Dance
CSTD Teachers Certificate Theatrical
RAD Gr 8 and Intermediate
CSTD Gold Star Tap
CSTD Grade 8 Modern Jazz
Please Browse our Teachers Bios:
Stacey Walvin
Kiara Barry
Ashleigh Christenson
Eloise Gilliland
Nicole Galea
[wpmtst-cycle category="8″]